There are multiple advantages in Yunnan to develop the modem agriculture with plateau characteristics, such as climates, resources, species and location. In Yunnan, the forest coverage rate reaches 55.7%, the area of forest land is 375 million mu and 94% of the national territorial area is the mountainous area. It is rich in biological diversity and the plant and animal species rank the first in China. It has the stereoscopic and diversified climates and good light and heat conditions on the lower latitude plateau. Meanwhile, 25 counties and cities border with Laos, Vietnam and Myanmar.
The yields of tobacco, walnut, natural rubber, fresh-cut flowers and coffee in Yunnan rank the first in China. The agricultural products with plateau characteristics are exported to 116 countries and areas and the value of exports has exceeded 4 billion US dollars.
Yunnan possesses magnificent snow mountains and glaciers in the north, vast tropical rainforests and rare animals and plants in the south, marvelous spectacle Three Parallel Rivers in the west and spectacular and magic karst landform m the east. It has long been known as "Kingdom of Plants", "Home of Spices", "Natural Garden" and "Treasure-house of Medical Herbs". Yunnan has won fame both at home and abroad for its ancient hominid site, dinosaur fossils and modern historic monuments. In Yunnan, tropical, subtropical, temperate and polar plant communities are distributed. There are mountains and rivers such as Gaoligong Mountains, Nujiang River, Yunling Mountains, Biluo Snow Mountain and Lancang River. As well as such geological wonders as stone forests, soil forests, volcanic clusters, karst caves and geothermal springs. 25 minorities such as Dai, Dong, Yi and Hani live in the vast territory of Yunnan.
Tea: The main varieties of tea in Yunnan include green tea, black tea, Pu'er tea and pressed tea etc. At present, the tea-planting area in Yunnan with more than 350,000 hectares is the largest among the whole country, accounting for more than 19% of the total, while the output has exceeded 180,000 tons, ranking the second.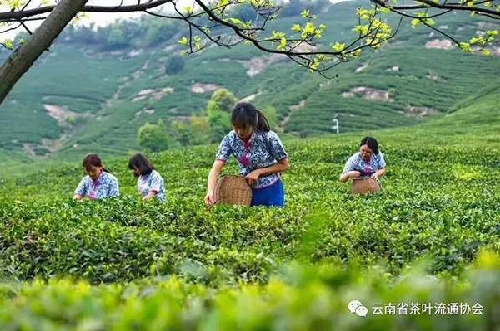 Rubber: The natural rubber base has been built in Yunnan, ranking next only to that in Hainan. In the process of rubber plantation, Yunnan has created a set of integrated cold-resistant and high-yielding technologies that are suitable for its characteristics, so that the planting area has been expanded rapidly. The production of rubber per unit area ranks the first nationwide, reaching the world's advanced level. Currently, its plantation area is more than 460,000 hectares with more than 300,000 tons' output, ranking the second in the country.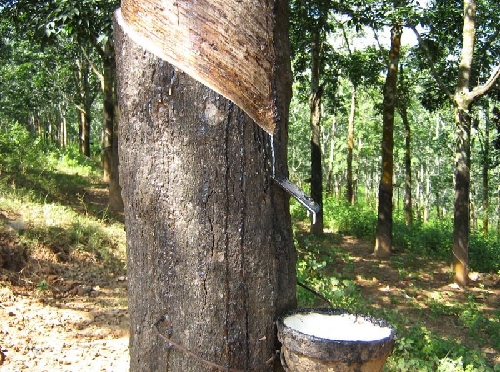 Flowers: there are wide varieties of flowers in Yunnan, with about 2,500 kinds of wild flowers. After a long-term Cultivation and breeding, Yunnan has launched a batch of exotic flowers and rare herbs rich in color and smell among which the camellia, azalea, primrose, orchid, lily, magnolia, gentian and Meconopsis are most famous, regarded as "Eight famous flowers". Since the 1990s, the production of flowers, especially fresh cut flowers in Yunnan has been developing rapidly,. In recent years, it has made breakthrough progress in developing new varieties, expanding exports, increasing farmers' income and so on. The flower base has been transferred from Kunming-centered to Yuxi, Qujing and Honghe, Dali and Diqing city, forming a common development pattern of products with temperate cutflowers as the main body, tropical flowers, bulbous flowers and ornamental horticulture plants as supplements. In 2016, the output of fresh cut flowers surmounted 10 billion branches, and the total output value reached more than 46 billion Yuan. Apparently, Yunnan has become the largest export base of fresh cut flowers in Asia.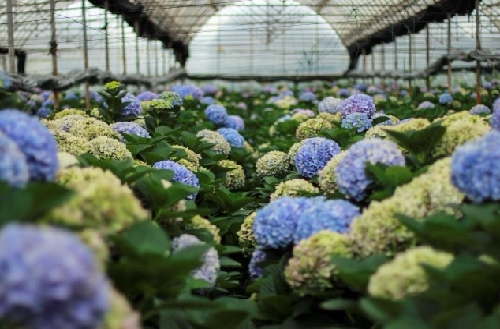 Vegetables: Yunnan has made great efforts to develop its vegetable industry, especially the anti-season vegetables, by taking advantage of the special geography and climate. After 30 years' development, it has become an important anti season vegetable base in China. Meanwhile, Yunnan vegetables have been sold to more than 20 provinces (cities and districts) within China, and exported to more than 10 countries and regions, including France, England, USA, Canada, Russia, Japan, Korea, Thailand, Singapore and Malaysia. The export of vegetables has become an important direction for the development of vegetable industry in Yunnan.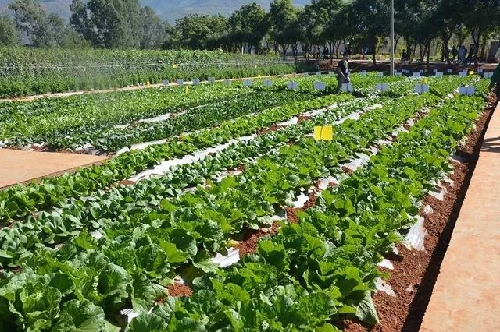 Coffee: The coffee cultivation area in Yunnan has been exceeded 1.8 million mu. Its production is expected to reach 150,000 tons in 2016-2017 season. Yunnan coffee planting area and output are both accounted for more than 98% in China; and the world total output is about 8.877 million tons for the same season, which means Yunnan coffee takes up 1.7% of the world's total. Since 1984, Nestle has regarded Pu'er city of Yunnan province as its important coffee production base. Decades went by, Yunnan is still the largest raw coffee beans procurement base for Nestle in China. Coffee beans and deep processed products are further exported to Western Europe, the United States, Japan, South Korea and many other countries and regions.